Welcome To mTm Design Ltd.
We are business partner with some comprehensive and resourceful manufacturing facilities in Bangladesh. Our experience and expertise, assist our clients in negotiating best deals by acquiring competitive prices. We also guarantee and monitor high standard of quality and commitment.
Our motto is to ensure ethical sourcing, better price, on-time shipment with quality to all our business partners. We believe that " One worker mean one family "  that's why we share our profit with our business partners and workers to ensure a healthy working environment.
We also involve with some social activities. We share a percentage from our margin to work for rural people's development especially for physically challenged people & child education.
Message From The Managing Director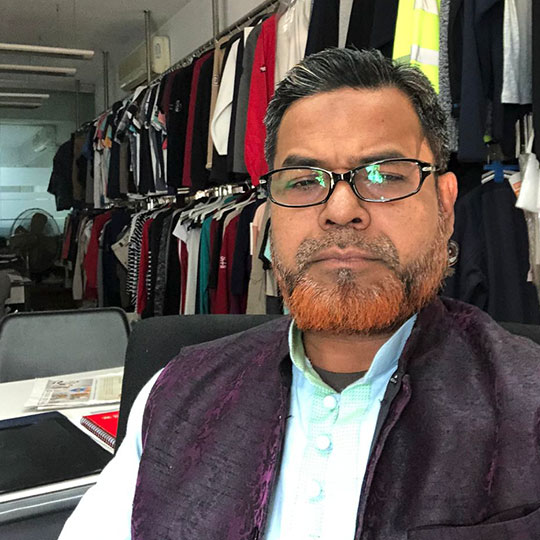 We feel delighted to publicize to all our partners, clients/buyers that we believe whatever we have achieved; it's first credits goes towards our compassionate customers & second credit goes towards out well-built and analytical team. The journey of mTm design started in 2019 with a motto of magnetizing the world's top grade & well known buyers by attracting them towards excellent service and product quality. With the vision of being the most astounding supporters towards our clients we got determined to build a great reputation of Bangladesh by contributing the best mingle of effectiveness and competency. We have two own factories (Knit and all type of Woven) and more then 15 associate factory which Our team's meticulous hard work reengineered the shackle in production process & planning, productivity & efficiency and these superlative techniques resulted the nucleus skills which we have a now. We have the ability to deliver the products in shorter lead time with flexibility in order size.